Women & Family Strengthening Initiative
Multan
---
Women's empowerment in Pakistan is heavily dependent on many different variables that include geographical location (urban/rural), educational status, social status, and age. Working women of Pakistan have always tried to improve the financial stability of their respective households but sadly their work is always undervalued.
Denying women opportunities to realize their potential is a waste of human capital and bar to economic progress. Women have played a key role in the creation of Pakistan; they have the potential and should be treated equally and fairly.
There is a need for social awareness at household and community levels, to encourage the involvement of women in household financial injection and the men must garner support for women's participation in creating the required financial equilibrium in the household.
This family strengthening program of SOS Multan Institute of Technology has taken a commitment to bring about change in the women of the under privileged masses of the surrounding area, by empowering women with skill and providing them a platform to earn and strengthen their financial status. We train women in a 06 months vocational course of Domestic Tailoring. After successful completion of the course, these trainees are eligible to join the facility of our Stitching Home.
Opening its doors, in February 2016, the Stitching Home strives to provide opportunity to the financially underprivileged women. A free stitching factory has been established, where not only are the machines, electricity and all other equipment provided free of charge, but the women are offered a relaxing environment and flexible timings, enabling themselves to become productive financial supporters of their own livelihood. The Stitching home procures bulk orders for garment stitching from the market and the participants are monitored and provided the opportunity to stitch garments on a daily basis seeking remuneration for every article stitched on a daily/ monthly basis.
Our trained female domestic tailors, are guaranteeing their own prosperity and well being by enrolling in our program and enabling and empowering themselves for a better tomorrow. Over 30+ women are benefitting from this project and successfully earn an average over Rs. 100,000 per annum.
---
---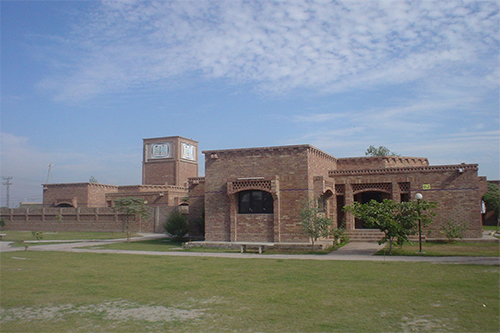 More About Multan Village
The Multan SOS Village is one of the establishments of SOS Pakistan initiated in 1999.. Read More →
---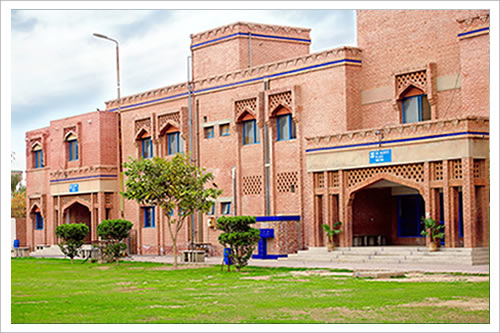 SOS Hermann Gmeiner School, Multan
Opened its doors in 2006 to provide quality education to the orphans... Read More →
---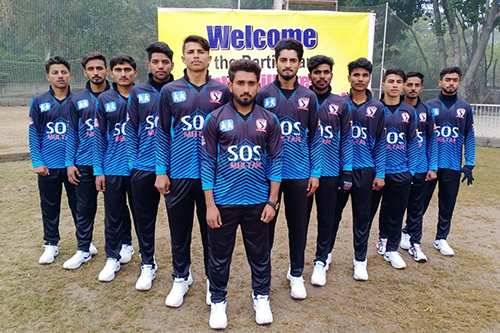 SOS Youth Home, Multan
In 2012, SOS Youth Home was inititated to house the SOS children grown as young adults... Read More →
---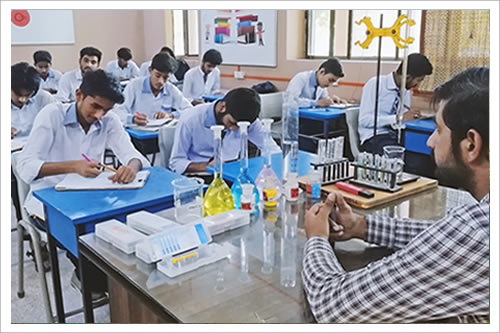 SOS Multan Institute of Technology
Since 2015, SMIT is providing training in Vocational trades and DAE to more than 1,500 trainees... Read More →
---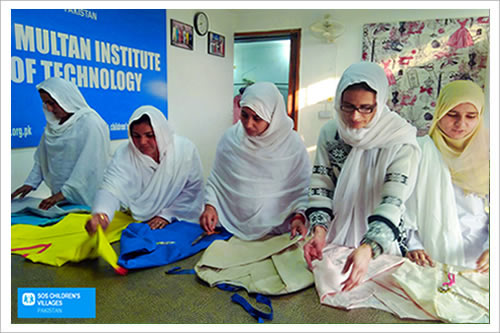 Women & Family Strengthening Initiative
To empower women with skill and provide them a platform to earn and strengthen their financial status... Read More →
---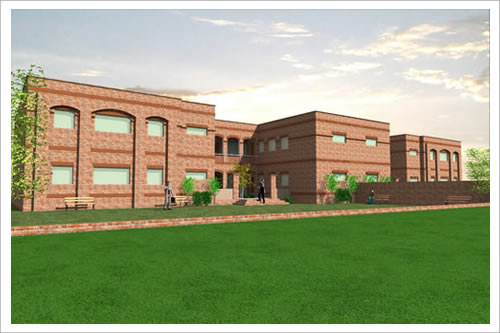 SOS Children's Home, Multan
SOS Child Home intends to provide pastoral care to the children of widowed, abandoned and helpless women in society... Read More →
---