Donate Your
Zakat

and Save

Lives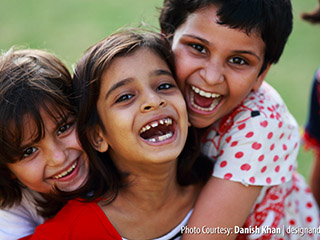 Raised: 8,000,000 PKR
Goal: 1,500,000 PKR
Your Zakat has the potential to elevate lives, by providing a loving home to those that are shelter less, to feeding those who have no one to feed them. This Ramzan, we need your help to sustain our mission!
Give your Zakat to those that need it the most.
True piety is this: to believe in God, and the Last Day...to perform the prayer and to pay the zakat." (Qur'an 2:177)
Since 1975, SOS Children's Village Pakistan has been responding to the needs of abandoned children and sheltering them. Our mission-driven organization with its years of experience will make sure your Zakat will enable:
Shelter for housemothers and underprivileged children
Education for 2000+ children
Sponsorship to bear expenses of the children residing with SOS Children's Village
Job training and skill development for the underprivileged girls and boys
Habib Bank Limited
(For Zakat Only)
Title of Account:
SOS Children's Villages of Pakistan
PKR Account Number:
1589-79006689-01


IBAN Number PK47HABB0015897900668901
Branch Code:
1589
Bankers:

Habib Bank Limited (PECO Road Branch Block A-1, Township, Lahore, Pakistan.)
You can directly deposit your zakat to above mentioned SOS bank accounts. Please email us a copy of funds transfer receipt issued by your bank (email/screen-shot) at national@sos.org.pk and sponsorship@sos.org.pk
Once you share the funds transfer details along with your contact number and complete postal address, we will email you donation acknowledgement. In case of any query contact us
---
There are eight categories of people who are eligible to receive Zakat:
The poor
Needy
Administrators of Zakat
Those whose hearts have been recently reconciled
Those who have been enslaved
Those in debt
In the cause of ALLAH
Travellers (including refugees)
As Allah (SWT) tells us in the Holy Qur'an: The Sadaqat (prescribed alms) are (meant) only to be given to the poor, the needy, to those employed to collect them, to those whose hearts are to be won, in the cause of the slaves and those encumbered with debt, in the way of Allah and to a wayfarer. This is an obligation prescribed by Allah. Allah is All-Knowing, Wise.