Rawalpindi Village Success Stories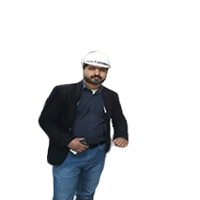 Gul Humraaz
Gul Hamraz joined the SOS Children's Village Rawalpindi in August 1999 at the age of 11years along with one sibling a younger sister.Gul Hamraz's family belongs to Texila, Rawalpindi. Gul Hamraz passed his Matric (Science) in 2008 from Ideal Secondary School Rawalpindi. He was excellent in his studies. After Matric he was free so he did Spoken English Classes and Computer Short Courses. He did 3 years Diploma of Associate Engineering in Mechanical (D.A.E) with 74% marks from Swedish Institute of Technology in 2011.After completing D.A.E he took admission in Bachelor of Technology (Mechanical) in Preston University and recently passed his examination. He maintains discipline. He plays cricket.Now he is doing job in Attock Refinery Limited Rawalpindi as a Senior Officer.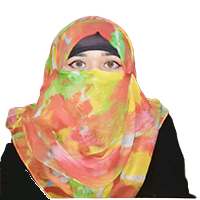 Kainat Daleel
Kainat Daleel joined SOS Children's Village Rawalpindi at the age of 4 Years with her mother. She was good in studies and a very intelligent girl. She passed her Matric and Intermediate examinations in good marks and now she has completed her Bachelor in Electrical Engineering from Army Public College of Management and Sciences with 3.7 CGPA.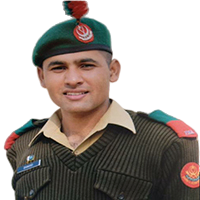 Shahid Fareed
Shahid Fareed Joined SOS at the age of 13 years. He was very hardworking student in the youth home. After intermediate he did BSC software Engineering from Shaheed Zulfiqar Ali Bhutto University. Then he applied for the commission in Pakistan Army and now he is working as Captain in Army and posted in Sindh.
---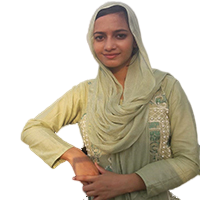 Shama Hameed
Shama's birth was at the SOS village Rawalpindi.She started her academic career from HG School till matriculation ,she got good grades in matric .She done ICS from Jhanda chichi College Rawalpindi.She done her B com from Askaria College .Then she got her admission for M.S program in Fatima Jinnah University .She got good GPA (3.00) in her final exam.Then she applied for internship in germany where she worked for three months from Feb 2018 to April 2018.After that she come back to Pakistan and joined Metropolitan in finance office near Bahria Town Pakistan. Then she applied in Dubai for finance officer .Now she is working in finance department of SOS International office in Dubai.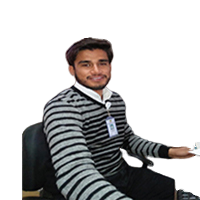 Waqas Ali
Waqas Ali joined SOS at the age of 10 years. He did B-TECH Mechanical from Preston University. After the completion of his education he served as Assistant Director at SOS youth home Rawalpindi. Then he applied at Attock Petroleum limited for senior officer trainee (supply Chain). Now he is working as senior officer trainee at APL's Bulk Oil Terminal, Machike.