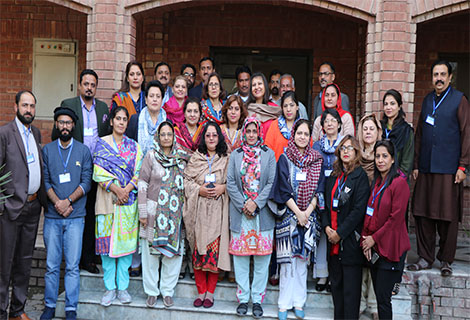 Director's Training Workshop 2020
A Directors' Training Workshop is held annually by the National Office, SOS Children's Villages Pakistan. This workshop brings all the Directors from our projects all over the country. The aim of this workshop is capacity building and to ensure standardization of all the policies and procedures of SOS Children's Villages Pakistan's policies across our 58 projects. It emphasizes the paramount role of the Directors. It also focuses on empowering and facilitating mothers to care for the children. In order to meet the challenges of future we need to move closer to each other, share our experiences and be open to learn from each other. We also invite external resource people to aid us in our professional development as well as manage issues that we face on a regular basis.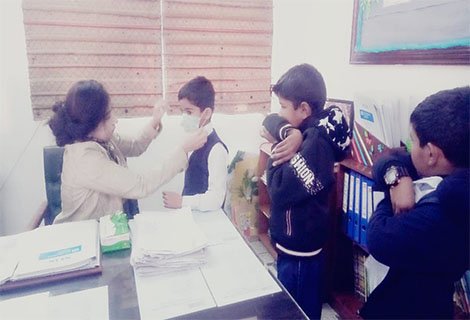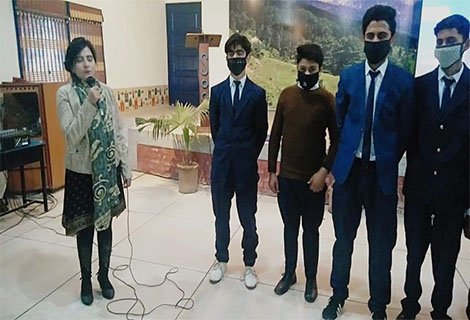 Corona Virus Awareness
It was conducted in the auditorium of SOS Hermann Gmeiner Higher Secondary School Multan. The session was delivered in three groups. Ms. Kanwal Farooq started the session, where she briefed the students about the current situation of Corona Virus. A chart was also displayed for the students to understand the reasons and symptoms of Corona Virus. A Video was also played based on preventive measures to avoid Corona Virus. It was a very useful and informative session. A lot of useful and important information was provided to the students about Corona Virus through this session. Students asked different questions about Corona Virus. They thanked the management for conducting such an informative session.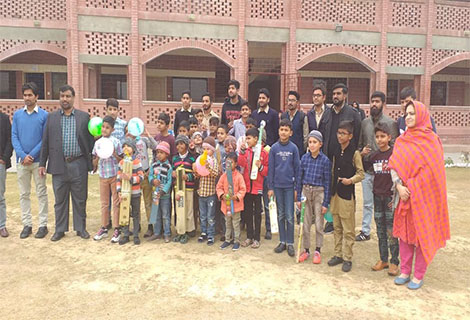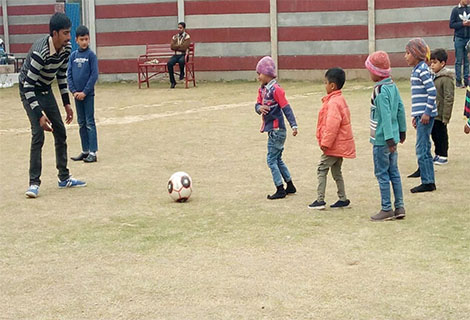 Activity Participation
A Sports activity was organized by the principal and students of Hunar Foundation Karam Bagh Kharian. The Children spent a fun-filled day while participating in different sports like cricket and football. The aim of this activity was to motivate the children towards sports and promote a culture of physical activity. During this session, our children enjoyed learning new skills of including games and participated enthusiastically. Gifts were also distributed to all the SOS Children. Refreshments for the children were also arranged by the organizers. All the guests appreciated the efforts by the children.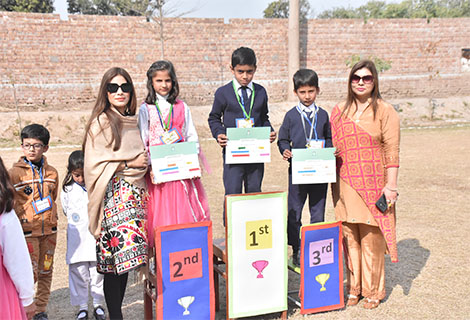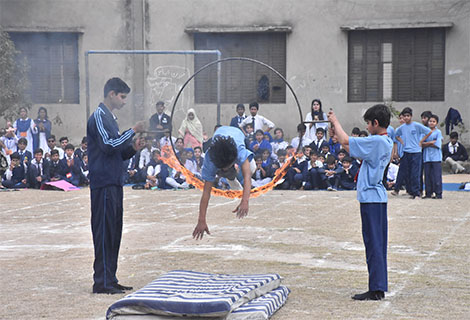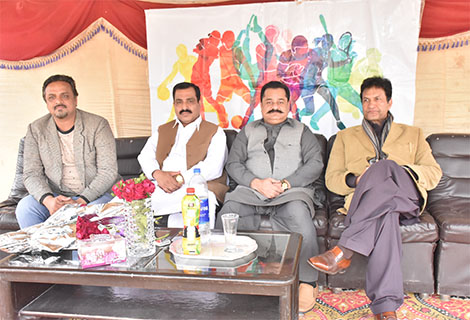 Sports Day
On 25 Jan 2020, the Annual Sports day was organized at the School. Children participated in different sports events and enjoyed a lot. Ex Nazim Lyallpur Town Mr Rana Zahid Mehmood was the chief Guest. He distributed prizes to all the winners. Executive members and other civil society members also participated. After the event, a sumptuous lunch was served.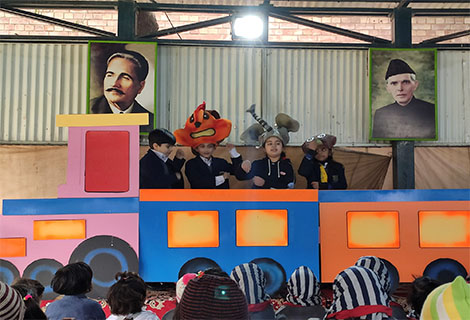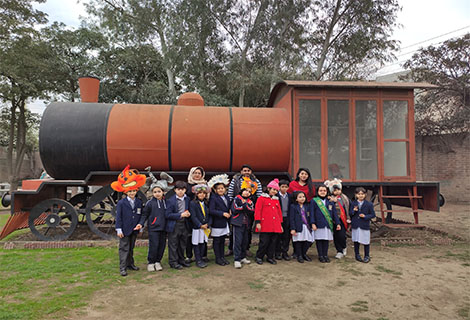 Reading and Role Play Activity
A group of children from Beacon House school system Lower Primary branch Johar Town class 2 visited SOS Hermann Gmeiner School Johar Town on 21st January, 2020 for a story telling session. The story highlighted the importance of animals in our nature and how many animals have become extinct. Children were dressed up in beautiful costumes depicting different animals such as tigers, elephants, bears and pandas and presented the story beautifully. A Play in Urdu was also presented for the children. It was prepared with great effort and all our team appreciated the effort by the visitors.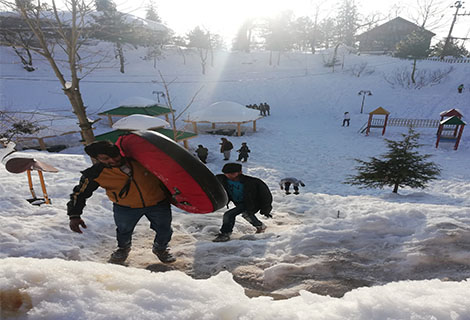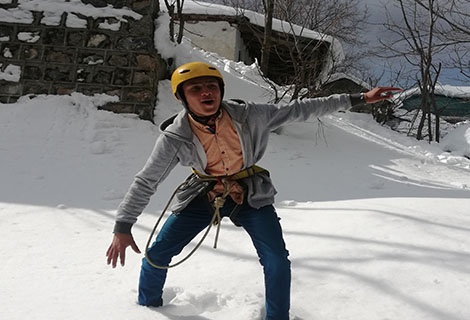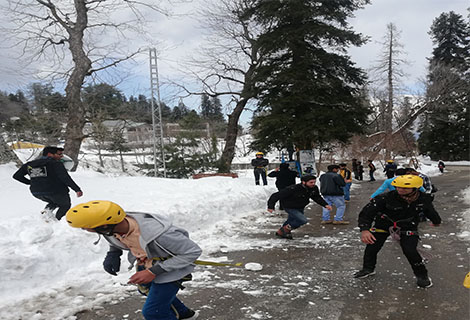 Visit to Nathiagali Abbottabad
A group of Youth home boys along with the director SOS Youth Home Abbottabad, Mr. Asad Khan visited Nathiagali. The boys enjoyed snowfall and also participated in ski and snow tube boarding activities. Most of the youth experienced the snow for the first time and thoroughly enjoyed this activity.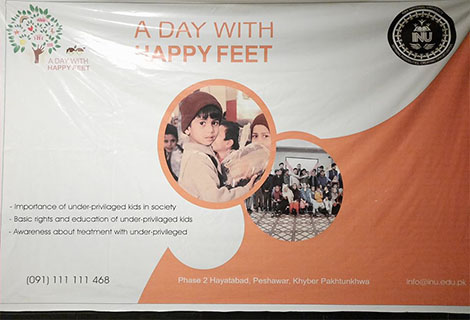 A Day with Happy Feet
SOS children were invited to Iqra University Peshawar Campus. The University had organized an event, titled "A Day with Happy Feet". The event was designed exclusively for orphan children. Along with SOS CV, other orphanages were also invited. The aim was to make children's day special through different activities, including games, quiz show and music performances. Children were encouraged to talk about their experience at the event. SOS children were accompanied by the Supervisor and house mothers. They received some gifts and cash prizes also.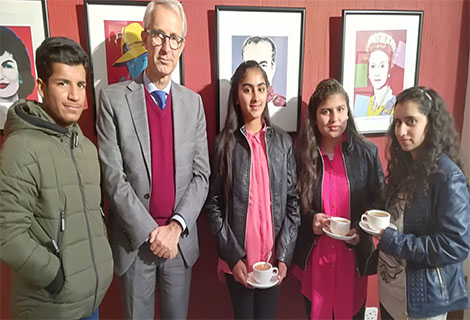 Art Exhibition at COMSATS University
Andy Warhol was an American artist and a prominent figure in the 'Pop Art' Movement. His work created a great deal of value and novelty. A collection of some of these art pieces which were privately owned was put on exhibition at the COMSATS University, Islamabad. This event was attended by a group of youth boys and girls from SOS Islamabad who regaled the experience of admiring and learning from the artwork that was displayed.