Lahore Village Success Stories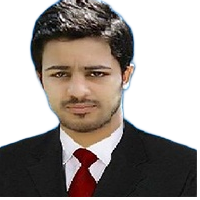 Adnan Rasool
Adnan Rasool completed his certificate in networking CCNA from COMSATS University. Initially, he worked in Superior University for six months at the admission desk. But then switched to Pakistan Kidney Liver Institute and has been working there for the last 2 years. Due to his hard work, he received a promotion in the organization. Recently he was awarded a certificate for best performance.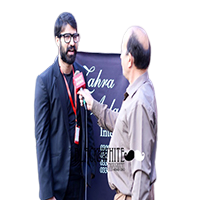 Haider Ali Baig
After doing his Matric, he joined Superior College for his graduation and completed it in 2013. He joined an Event management Company and has been working there for more than 4 years. With successful hard work, he has been promoted to the post of an Assistant Manager and is doing very well. He can successfully manage any event by himself and now the management is very pleased with his progress which is a matter of great pride for him and us.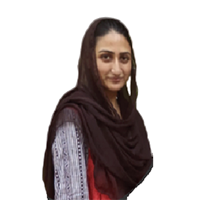 Iffat Rashid
Iffat belongs to AJK .She has been with us for 9 years. She joined SOS at the age of 10 in the year 2005 when the earth quake struck AJK. After passing grade 10th she did her F.Sc and got A grade. Then she joined the University of Management and Technology for BS (Hons.) in Biotechnology. After completing the degree, she started internship at Shaukat Khanum Laboratories. Now she has got admitted in the same university for M Phil in Biotechnology.
---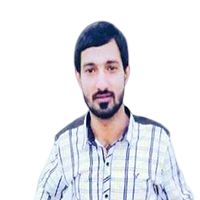 Masood Qazi
Masood Qazi did his matric from Hermann Gmeiner School in 2008. He was a bright and intelligent student and always produced good results. After finishing his Matric exams, he helped the younger children with their studies in the youth home. He was a very helpful boy, always willing to help the boys of the Youth Home Facility. He applied for admission in a Government Technical Institute and completed a 3 years diploma course in associate engineering. He completed his diploma in 2012, and worked with Akzo Nobel for 3 years. Now he has been working with Pakistan Railway as a Mechanical Engineer for 2 years and is well settled there.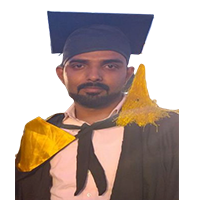 Naeem Sarwer
Naeem joined SOS Village in the year 2001 when he was only 9 years old. He was a student of class 2. Naeem proved to be a good student. He passed his matriculation exams with grade A and was fortunate enough to be admitted to Forman Christian College Lahore. He went on to do his Bachelors in Microbiology, (4-year degree program from the University of Lahore). He graduated last year and now has a good job in a private hospital.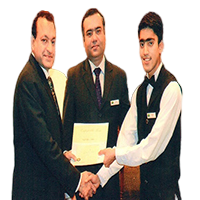 Naqash Safdar
Naqash was admitted to the SOS Children's Village when he was six years old and studying in class one. After completion of his I Com, he did a Diploma in Hotel management from COTHM. He started his career from Avari Hotel, Hospitality Inn. He received the monthly performance award from Hospitality Inn, which was a matter of great pride for us. Currently he is working as a Home Manager / Accountant in NetSol Technologies. The company offered him to enhance his educational degree, and he completed B.Com from Garrison University Lahore. Now he is leading a successful professional life. He is engaged to be married next year.
---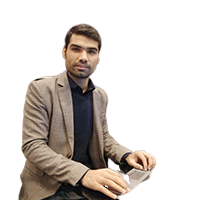 Shahbaz Sarfaraz
Shahbaz Sarfraz joined SOS at the age of 6 in 1997. Shahbaz still remembers his first day at SOS. Everyone was a stranger, and he felt as if he had been thrown into a swimming pool for the first time. "He is a very social child" visitors used to tell us that is what gave him strength to slowly assimilate and become an integral part of the SOS family. Ten years later he successfully completed his matriculation securing first division and Punjab College of Commerce offered him 100% scholarship. It made him so proud to realize that he had become a role model for his juniors. In intermediate, he again secured first division and he was awarded 100% scholarship for BBA (Hons.) by the University of Lahore. He chose to pursue his graduation in Management Sciences. He completed his BBA in 2017 with 2.65 GPA. His days were packed with extracurricular activities, and he secured 2nd position in his university competition in table tennis. Due to his reputation and initiatives, SOS management selected me as a head boy in his 4th semester of BBA. Moreover, during his bachelors, he started getting involved in a lot of extracurricular activities, mostly owing to his skills in managing events and connecting to people. He participated in Punjab Youth Festival on a national level and international level within Pakistan as a part of the management team. He was also a team member of the Chief Minister's Youth Mobilization Committee for Jashan-e-Baharan event. He was also an active participant in various societies like dramatics, sports and Entrepreneurship in his university. These and other such experiences sharpened his sense of public dealing and enhanced his self-confidence. Radiating with a highly positive frame of mind, he entered the job market, interning at a reputed media group 'Nawa-i-Waqt.' Capitalizing upon all his past experiences, He helped them extend their business development efforts. Currently he is working at PEL (well reputed home appliances brand). He continued his consistency and hard work in his professional career. According to his departmental team, he is very creative, honest, active, dedicated and responsible. He worked under Brand team of PEL and worked on designing, E-commerce, sponsorships, dealers relationship building and social media monitoring. His last assignment was at a dealer conference. More than 1500 participants were invited from all over Pakistan. He received appreciation from the all the department heads including the CEO. On the basis of his performance he was recently promoted from management trainee to E-commerce executive. According to Shahbaz "I want to be able to prove that a scared five year old child can achieve all that he wants if he dreams big enough. SOS is the reason why I have the courage to do much more. I am in their perpetual debt, and what I do in my life, I want to dedicate it to SOS".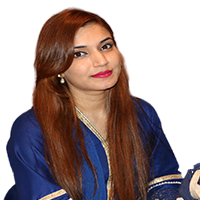 Zoya Mohsin
Zoya's mother died in 1996, leaving behind three daughters. Her father was imprisoned on murder charges. After Zoya's father arrest, her paternal aunt looked after the three girls but, due to financial constraints, could not do it for long. Zoya was 6 years when she was brought to SOS Children's Village. Ever since she was a child she has been very disciplined and responsible. After her graduation, she decided to do her Masters in Commerce and completed it with very good grades. She was always ready to lend a helping hand to those in need - even with her hectic schedule she managed to help other children in their homework in the evenings. After completing her studies, she got married and went to Dubai but after two years, she came back and now is teaching in a private college. Her husband too holds a Master's degree in Commerce and has a good job.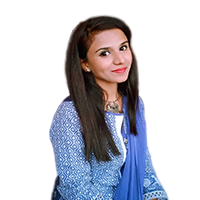 Shaheena Allah Ditta
Shaheena joined SOS at the age of 6 in the year 2001. She was brought to the SOS Village by the staff of the Services Hospital where she had been left abandoned for three months and was being treated for an injury. After matric she successfully completed her Architectural Drafting Diploma Course from Technical Training Institute for women and at the same time she privately appeared for Intermediate exams and passed with good grades. After that she did a short course in AUTO CAD from ACTMA. Then she started working as an HVAC Auto CAD operator in the mechanical engineering department of ACS Engineering Concern till 2017. Now she is working at Arfa Software and Technology Park with Punjab IT Board as a HVAC Auto CAD operator. Meanwhile she has also completed her bachelor's degree.
---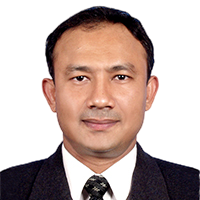 Afzal
Mohammad Afzal, along with his brother Subhan was admitted to the SOS Children's Village Lahore in 1980 at the age of 11. And in the year 2000, he offered to finance the construction of a new family home in the same Village where he grew up. He is the first and the only former SOS child in the entire worldwide network of SOS Children's Villages who has the privilege of donating a home. He was always very appreciative of what SOS Children's Villages had given him and called it his "beautiful paradise". Afzal is now married and is a father of four children.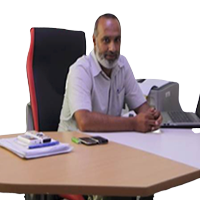 Waseem
Waseem joined SOS at the age of 8 along with his two brothers. He completed his graduation. He is happily married and a father of four children. He has been successful in making his own house. He is working as a Facility Manager at the Lahore University. "The love that I got from SOS made me confident in my practical life. I completed my graduation and now am working in the University of Lahore, and leading a successful life."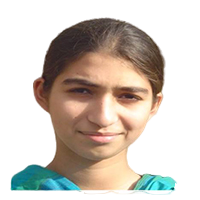 Saba Shahzadi
Saba joined the SOS Children's Village at the age of 9 along with her elder brother. Saba is a very intelligent and hardworking girl. She is very ambitious and determined to build a good career. Recently she has obtained her MSc degree in Biotechnology from Lahore University and got scholarship for the MPhil Programme. "SOS made my dream come true by making my future secure and bright. Thank you SOS. I shall always love you and hold you in my heart."
---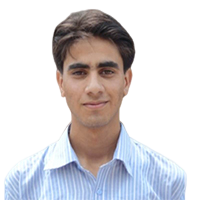 Tanveer
Tanveer belongs to Azad Jammu and Kashmir . He was admitted to SOS at the age of 9, along with five siblings, after the devastating earth quake of 2005. He did his matriculation from the SOS Hermann Gmeiner School Lahore. Tanveer was an affectionate and obedient child. Currently he is undergoing a one year Japanese language course in Japan and after that will study for an engineering degree, fully sponsored by Ashinaga, a Japanese NGO.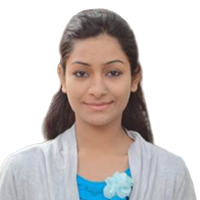 Seemab
Seemab was brought to an SOS Village at the age of 7 along with her two brothers. Seemab is an intelligent, sweet and friendly girl.She was a very bright student, who completed her Masters degree in Mass Communication from the Punjab University. She is working as a Sales and Marketing Co-ordinator in a renowned TV channel. "I am glad to be a part of SOS as it has given me a bright future."