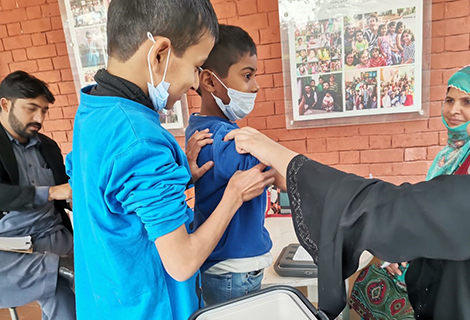 Typhoid Fever Vaccination Campaign
On 12th & 13th February, 2021 SOS Hermann Gmeiner Higher Secondary School organized "Typhoid Fever Vaccination Campaign". This campaign was conducted by Global Health Organization with the help of U/C.
They guided the students about its symptoms, treatment and preventive measures. They displayed different banners, posters and standees to create awareness. One week before the vaccination, they got permission from the parents through letters.
On 12th and 13th February Health workers visited SOS Hermann Gmeiner Higher Secondary Schools, they set their camp and vaccinated the students, class wise.
All the students showed discipline and Health team achieved the target successfully.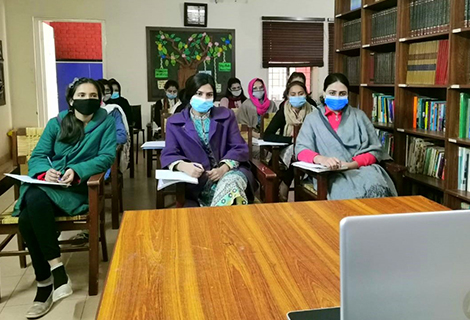 Annual Youth Conference 2021
From 4th to 9th January, National Office conducted a Youth Conference via Zoom. The session proved extremely beneficial for our youth, especially the Q and A session. The sessions circled around Life Skills such as Healthy Relationship Management, Acceptable Sexual behavior and management techniques, Anger & Stress Management, Financial Management, Resume Building etc. The session was attended by 200+ children and served to be quite informative.