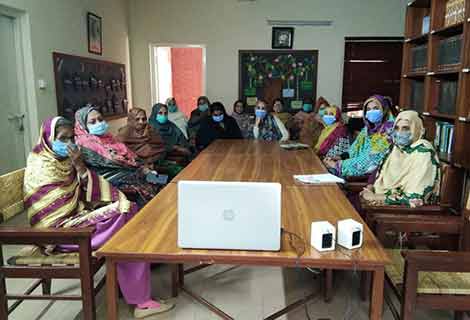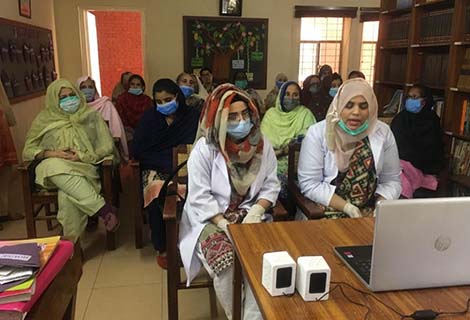 Annual Mother's Training - National Office
This year, Annual Mothers' training held virtually via Zoom from 16th November to 25th November. Due to Covid-19, all sessions were conducted online. Honorable guest speakers participated to cover topics about psychological and emotional well-being of the mothers along with training by National Office staff for the better upbringing of the children residing at SOS Pakistan.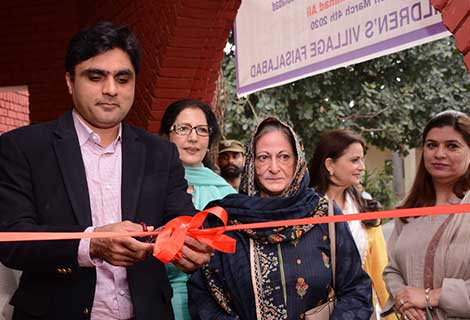 Inauguration of Learning Centre - Faisalabad
Deputy Commissioner Faisalabad, Mr. Muhammad Ali, inaugurated the newly built Learning Center. He appreciated the efforts of SOS management in educating the orphan children.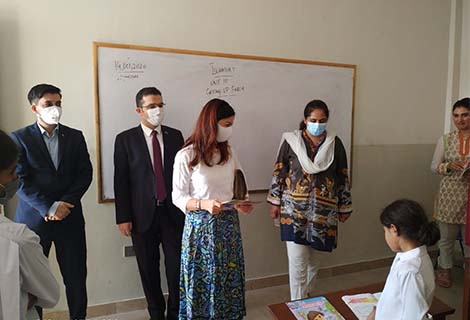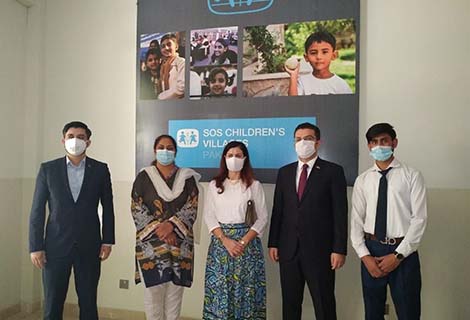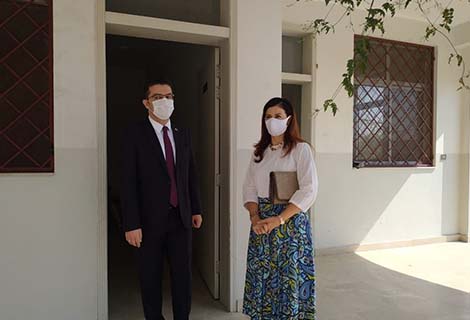 Visit of Wife of Turkish Ambassador - Islamabad
Madam Zlatomira Yurdakul, Wife of the Ambassador of the Republic of Turkey, together with Mr. Gokhan Umut, Country Coordinator, Turkish Cooperation and Coordination Agency (TIKA), visited SOS Children's Village Islamabad. Children were so happy to meet with guests after a long break due to COVID-19 situation. All SOPs were observed during this visit. They brought colouring books and colours for the children as a token of love.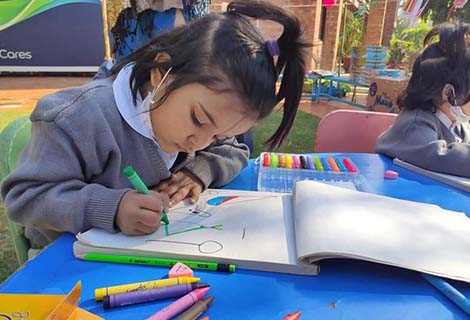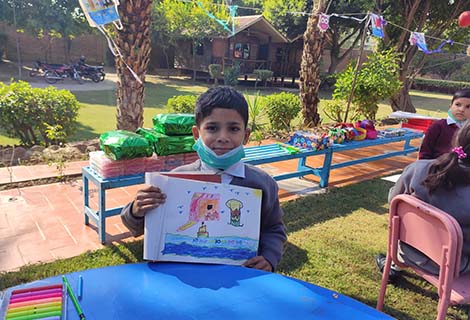 Art Competition Funkarian
During past few months, outdoor and indoor activities have been very limited due to the SOPs for COVID19. Hence, the management decided to organize an art competition inside the facility. The event was named as "Funkarian" to let the children show their creativity on paper without assigning a specific theme. Children used vibrant colors and were all happy to draw in sunshine and light music in background. Mr. Shoaib Iqbal from The Little Art was invited to boost up the morale of children. Three best artists from different age groups were given prizes. The chief guest brought Puppetry Kits for all children residing under our facility. It was very colorful and happy day for all.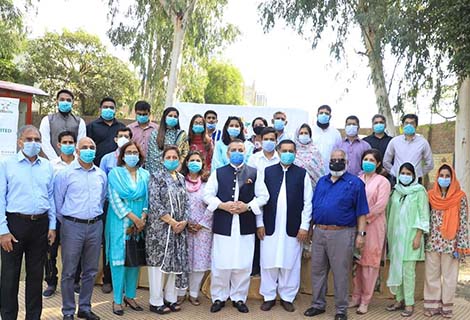 Computer Lab by Suave Solutions - Johar Town Lahore
During the year, the work of Computer Lab which has been equipped and sponsored by Suave Solutions named as CE4Kids was completed. The lab is completely functional and children have been taking regular classes in two groups alternatively. The inauguration ceremony was held on 14th October, 2020. The Minister of Education Punjab, Dr. Murad Raas was the Chief Guest of the event.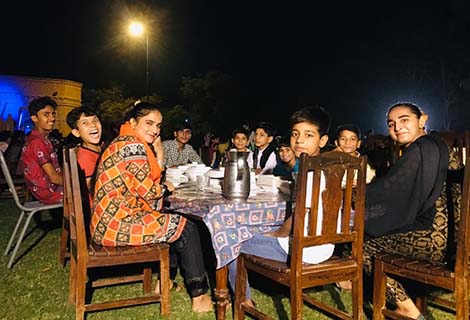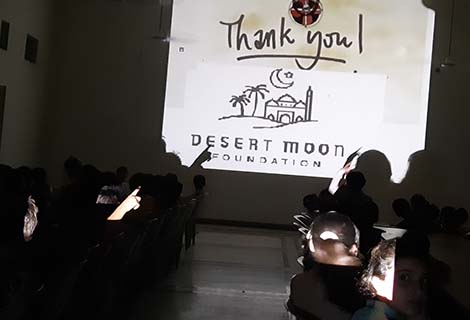 Desert Moon Donation
Overseas Pakistani Foundation "Desert Moon" has arranged a dinner for the Children residing at all SOS Village facilities. All children from Village, Youth Home, House Mothers participated and enjoyed this wonderful dinner.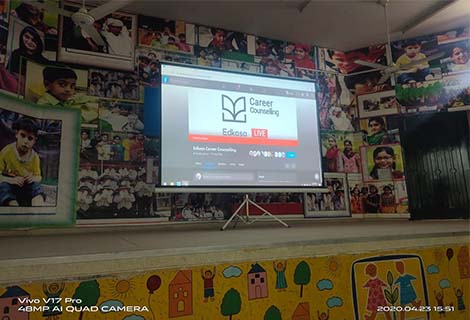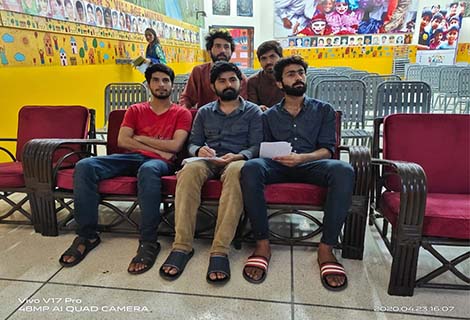 EDKASA Career Counseling Presentation - Multan
During the month of July 2020, EDKASA Career Counseling conducted an exercise aimed at developing the skills learnt over the year and tasked the children with creating a presentation which would showcase the living conditions at the Village and the Youth Home. The children of both the Village and the Youth Home Multan wholeheartedly participated in making the presentation and attained 1st position among all of the SOS Pakistan projects.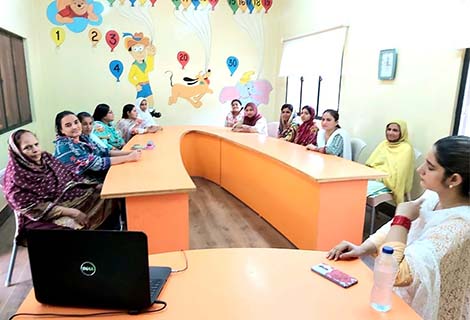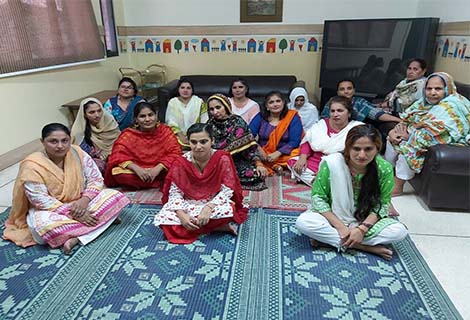 Mothers' Meeting with Mrs. Rameen Anis - Multan
Mrs. Rameen Anis has been counseling and guiding the mothers of the SOS Children's Village Multan. She continued to hold multiple Zoom meetings to guide the mothers about the any problems being faced by them. She informed the mothers that it would be dangerous to leave the quarantine during this dreaded time as they would risk not only themselves but all of the children here at the village and youth home as well; the mothers took her words to heart and decided that it would be best to stay within the village.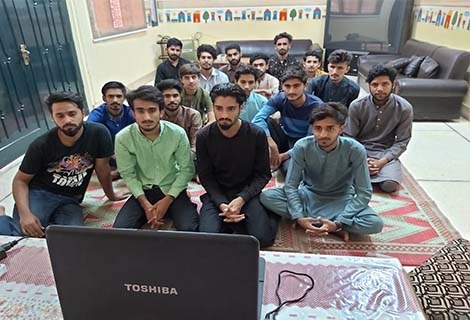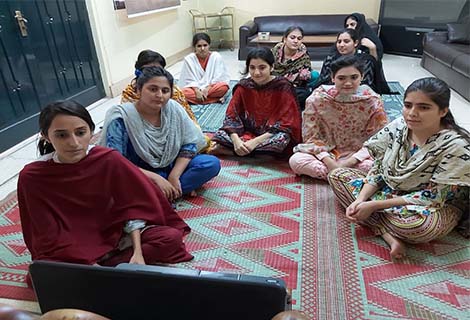 Career Counseling by Mrs. Ayesha Najeeb & Mr. Faizan - Multan
Mrs. Ayesha Najeeb held multiple Zoom meetings this month with the senior girls and boys of the SOS Children's Village Multan and the SOS Youth Home Multan. She further aided and guided them regarding what type of career the children are willing to pursue and how they can achieve their dream profession. Mr. Faizan continued to join Mrs. Ayesha Najeeb in this endeavor to provide children with the knowledge which is required towards attaining their desired academic field.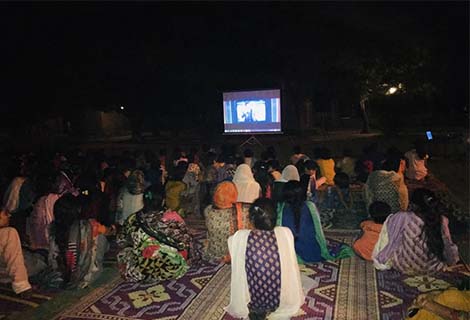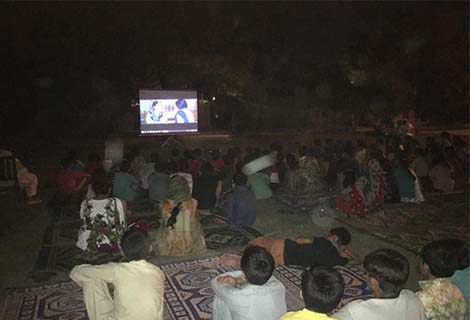 Movie Nights - Multan
As the COVID-19 pandemic continues during this month as well, all the prevalent SOPs were followed especially pertaining to physical distancing. In order to keep the children entertained, movies were shown on a regular basis to keep the children engaged. They enjoyed the movies a lot and continued to remain safe from the virus within the village. The following movies were shown to the children:
DC Movies' Franchise
Sam Rami's Spider-Man Franchise
The Amazing Spider-Man Franchise
Epic
Rango
Cloudy with a Chance of Meatballs Series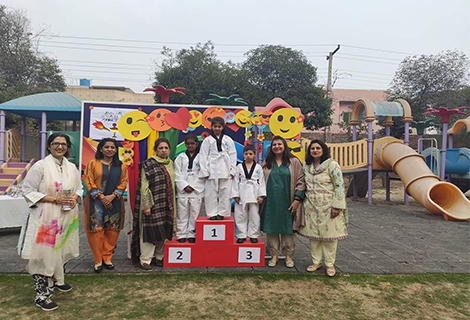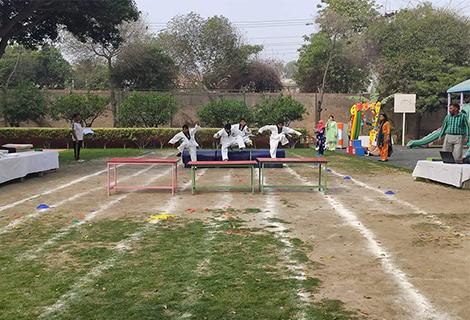 Johar Town Home - Annual Result and Sports Day 2020
Annual result and first sports day was held at SOS Children's Home Johar town.
Children participated with full enthusiasm and showed a great display of sportsman spirit. Vice president Mrs. Rubina Ali, National Director Ms. Saba Faisal and other respectable guests honored the event with their presence and awarded the winners and position holders with prizes.
Biological mothers were also invited to witness their children participate in this event. The event's success was due to the untiring effort of teachers, volunteers, sports teacher and all the team.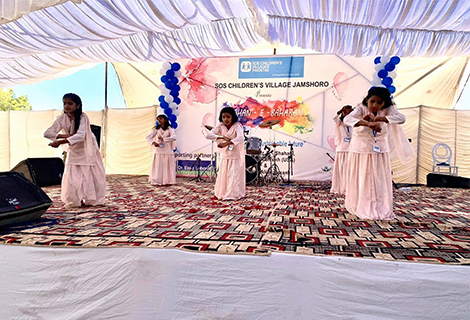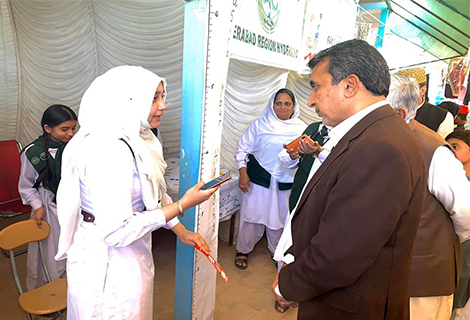 Jamshoro Village Celebrated Jashan-e-Baharan 2020
Jashan-e-Baharan was organized by SOS Children's Village Jamshoro.
It provides a platform to the children of SOS to interact with the community, enabling them to develop confidence and community work.
This annual fund raising event was organised on Sunday 16th February 2020 with 4000 guests. The event included different entertainment activities including performances by the children.
Mr. Abbas Baloch (Commissioner Hyderabad), Brigadier Khursheed Ahmad (Sector Commander – Thar Rangers) and some other dignitaries attended the event.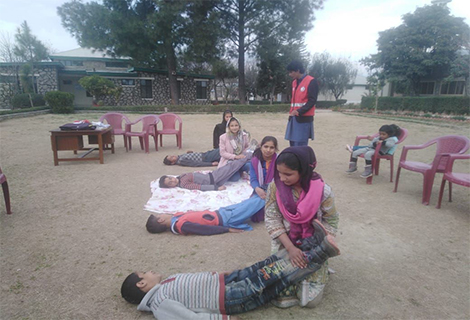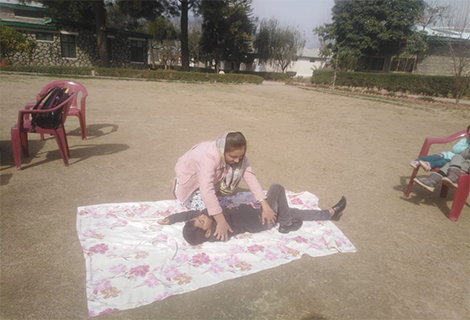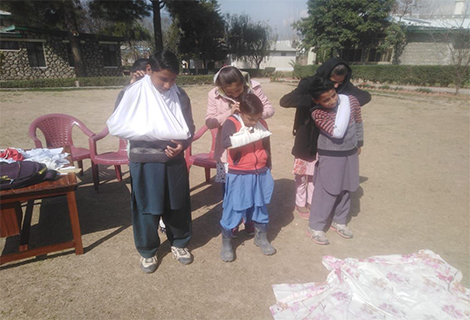 Dhodial Village Provide Basic First Aid Training
Basic first aid training course was organized by the Red Crescent Organization.
Children were guided on how to treat injury, or sudden illness in emergency situations.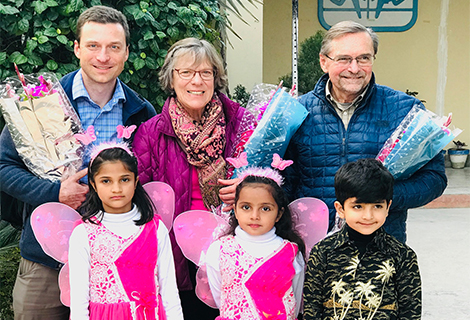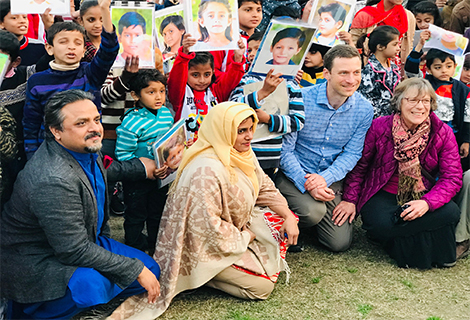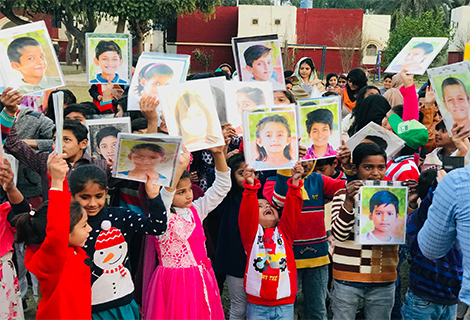 Faisalabad Village - Portraits Distribution
On 01 Feb 2020, The Director of "The Memory Project" Mr Ben Schumaker, along with his parents from USA visited SOS Children's Village Faisalabad. They donated portraits to SOS children, made by USA art students.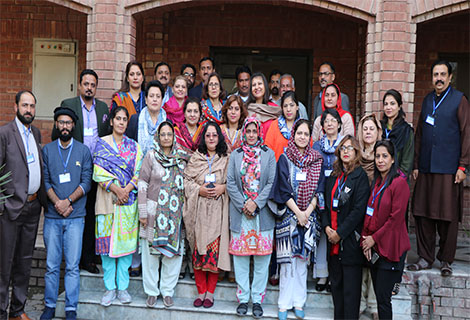 National Office - Director's Training Workshop 2020
A Directors' Training Workshop is held annually by the National Office, SOS Children's Villages Pakistan. This workshop brings all the Directors from our projects all over the country. The aim of this workshop is capacity building and to ensure standardization of all the policies and procedures of SOS Children's Villages Pakistan's policies across our 58 projects. It emphasizes the paramount role of the Directors. It also focuses on empowering and facilitating mothers to care for the children. In order to meet the challenges of future we need to move closer to each other, share our experiences and be open to learn from each other. We also invite external resource people to aid us in our professional development as well as manage issues that we face on a regular basis.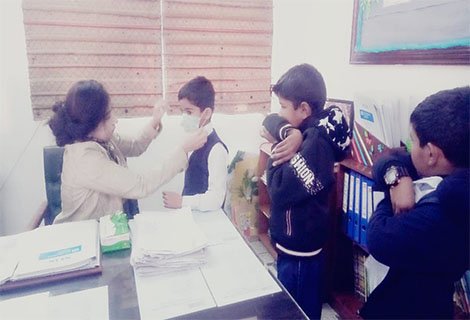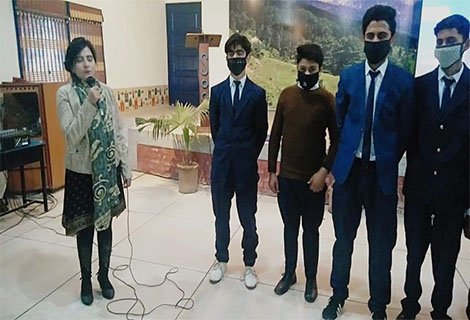 Multan Village Conducted Corona Virus Awareness Program
It was conducted in the auditorium of SOS Hermann Gmeiner Higher Secondary School Multan. The session was delivered in three groups. Ms. Kanwal Farooq started the session, where she briefed the students about the current situation of Corona Virus. A chart was also displayed for the students to understand the reasons and symptoms of Corona Virus. A Video was also played based on preventive measures to avoid Corona Virus. It was a very useful and informative session. A lot of useful and important information was provided to the students about Corona Virus through this session. Students asked different questions about Corona Virus. They thanked the management for conducting such an informative session.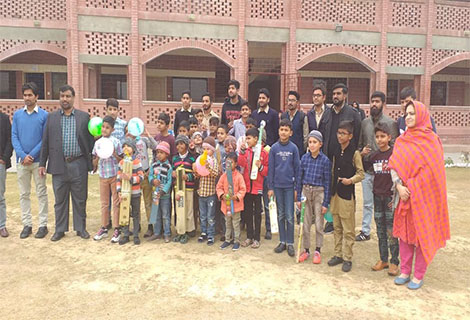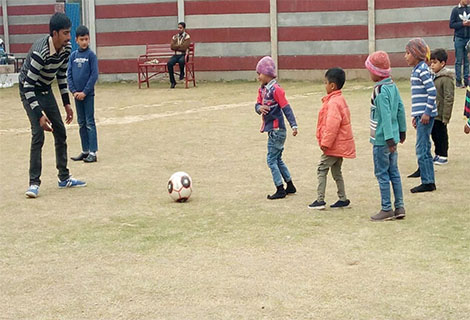 Karam Bagh Kharian - Activity Participation
A Sports activity was organized by the principal and students of Hunar Foundation Karam Bagh Kharian. The Children spent a fun-filled day while participating in different sports like cricket and football. The aim of this activity was to motivate the children towards sports and promote a culture of physical activity. During this session, our children enjoyed learning new skills of including games and participated enthusiastically. Gifts were also distributed to all the SOS Children. Refreshments for the children were also arranged by the organizers. All the guests appreciated the efforts by the children.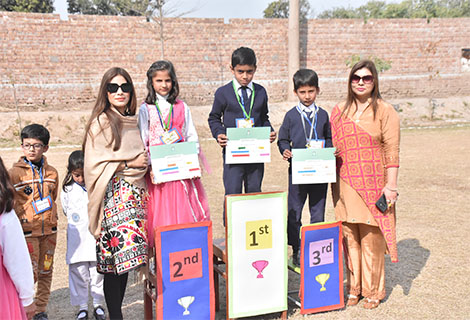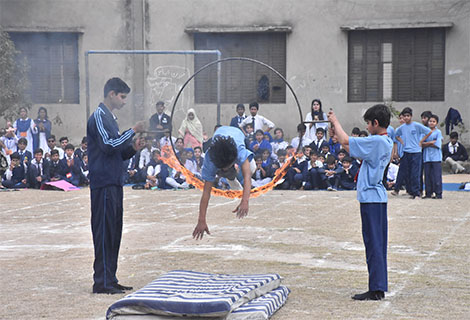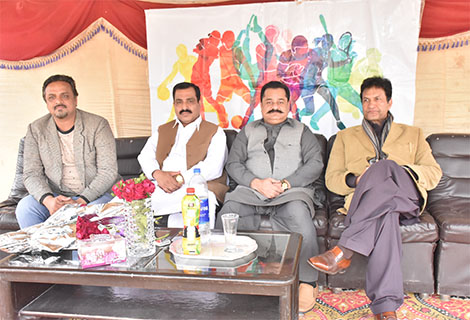 Faisalabad Village - Sports Day
On 25 Jan 2020, the Annual Sports day was organized at the School. Children participated in different sports events and enjoyed a lot. Ex Nazim Lyallpur Town Mr Rana Zahid Mehmood was the chief Guest. He distributed prizes to all the winners. Executive members and other civil society members also participated. After the event, a sumptuous lunch was served.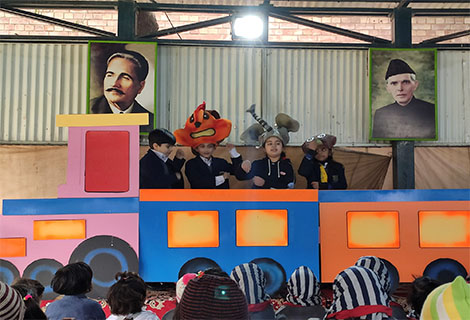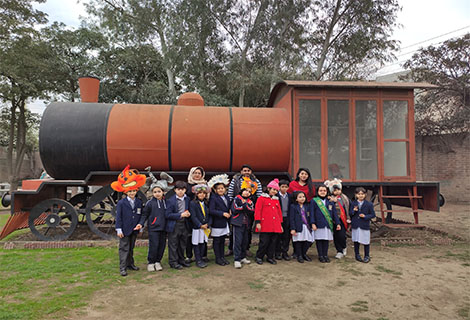 Reading and Role Play Activity in Johar Town Lahore
A group of children from Beacon House school system Lower Primary branch Johar Town class 2 visited SOS Hermann Gmeiner School Johar Town on 21st January, 2020 for a story telling session. The story highlighted the importance of animals in our nature and how many animals have become extinct. Children were dressed up in beautiful costumes depicting different animals such as tigers, elephants, bears and pandas and presented the story beautifully. A Play in Urdu was also presented for the children. It was prepared with great effort and all our team appreciated the effort by the visitors.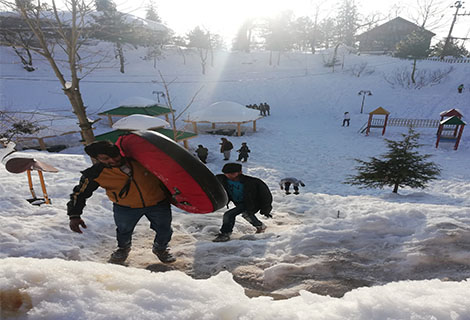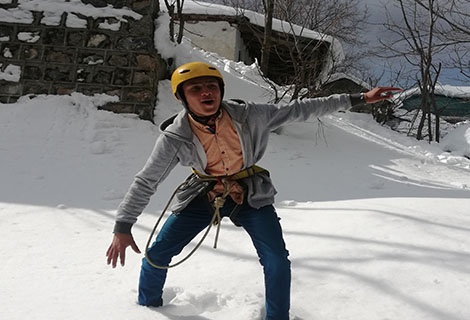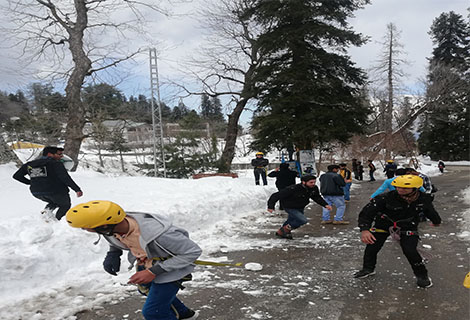 Abbottabad Village Visit to Nathiagali
A group of Youth home boys along with the director SOS Youth Home Abbottabad, Mr. Asad Khan visited Nathiagali. The boys enjoyed snowfall and also participated in ski and snow tube boarding activities. Most of the youth experienced the snow for the first time and thoroughly enjoyed this activity.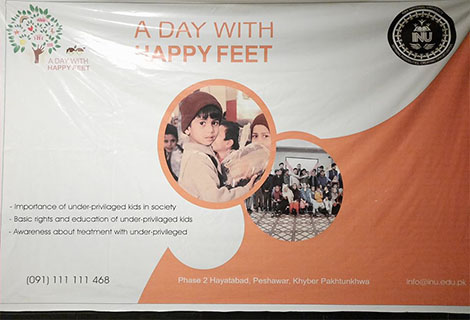 SOS Peshawar Organized an Event "A Day with Happy Feet"
SOS children were invited to Iqra University Peshawar Campus. The University had organized an event, titled "A Day with Happy Feet". The event was designed exclusively for orphan children. Along with SOS CV, other orphanages were also invited. The aim was to make children's day special through different activities, including games, quiz show and music performances. Children were encouraged to talk about their experience at the event. SOS children were accompanied by the Supervisor and house mothers. They received some gifts and cash prizes also.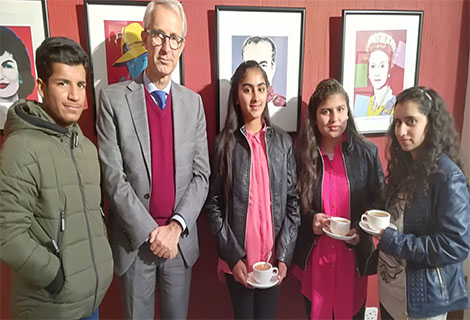 Islamabad Village Organizaed Art Exhibition at COMSATS University
Andy Warhol was an American artist and a prominent figure in the 'Pop Art' Movement. His work created a great deal of value and novelty. A collection of some of these art pieces which were privately owned was put on exhibition at the COMSATS University, Islamabad. This event was attended by a group of youth boys and girls from SOS Islamabad who regaled the experience of admiring and learning from the artwork that was displayed.