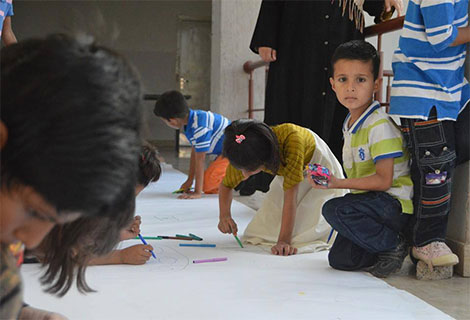 Fun and Iftar by TNS
During Ramadan, a group of young volunteers named TNS arranged a wonderful event for the kids at SOS Islamabad. There were games, face painting, water fight and drawing activity for the kids. After all these fun activities the children were served with Iftari. The children spent their evening rejoicing.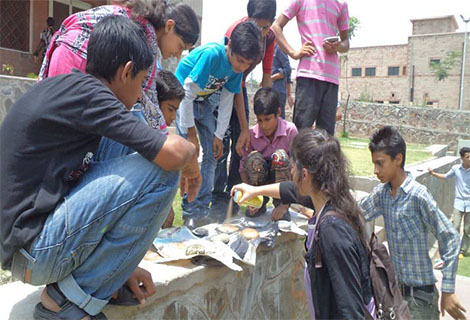 Pebbles Painting
A colourful and amusing activity of pebbles painting was arranged by two of volunteers at SOS Children's Village Islamabad. The children played with colours ant paints and thoroughly enjoyed painting the pebbles. These kinds of activities have always been fun for the children at SOS providing them opportunity to show their creativity.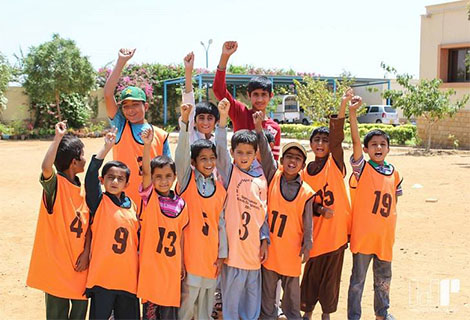 SOS Children's Village Jamshoro Went to the Pavilion of the Sports Stadium
The Children from SOS Village Jamshoro went to the Pavilion of the Sports Stadium of Sindh University and played Cricket, Football and Throw ball. It was really a memorable day for the SOS Children.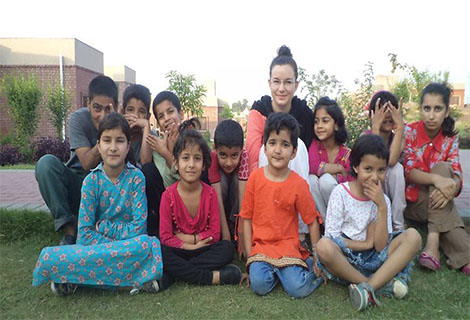 We Welcome Lea to our SOS Family
Miss Lea Meier has come from Switzerland with one year plans to stay with SOS Children's Village in Islamabad. She is quite enthusiastic about her ambitions. She narrates like this: "When I completed Bachelor's Degree in Social Work, Social Policies and Sociology,I decided to look for an opportunity to volunteer in a foreign country. Read More →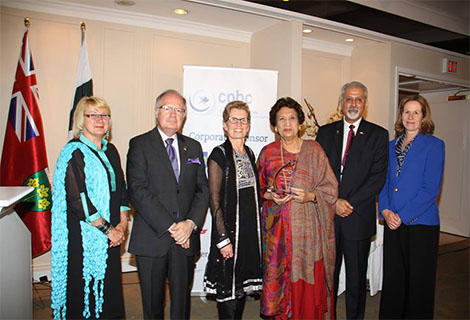 Humanitarian of the Year Award
On Friday, June 14, 2013, the Canada Pakistan Business Council (CPBC) held its 30th Anniversary Gala Dinner and Awards Night. This year the event was very well attended by Canadian's and Pakistani's. The respectable Premier of Ontario, Hon. Kathleen Wynne attended as the Chief Guest.Also in attendance were the High Commissioner of Pakistan to Canada. Read More →