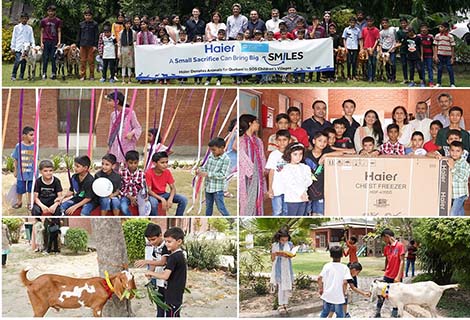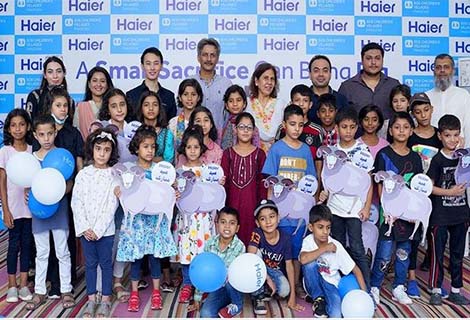 Celebrating Eid-Ul-Adha 2022 With Haier Pakistan
We are grateful to the entire team of Haier for spending this Eid ul Adha with the children under our care and allowing them to experience Eid in its true spirit.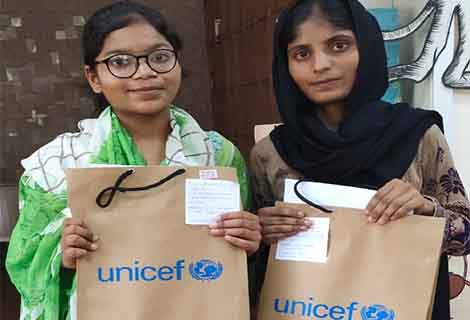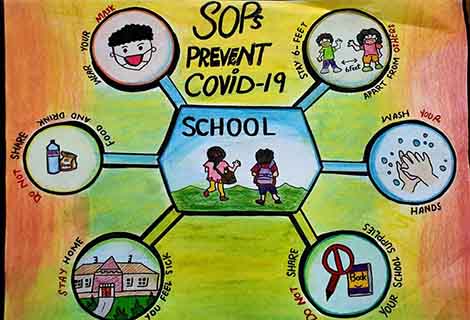 SOS Children's Village Multan Wins Poster Competition
SOS Children's Village Multan recently participated in a poster design competition based on the theme of Covid-19, held by the Ministry of National Health Services Regulations and Coordination in partnership with UNICEF Pakistan. The girls under our care participated in this competition, and two were selected as the competition's winners. We are incredibly proud and thankful to the Ministry of National Health Service and Coordination and UNICEF Pakistan for providing this opportunity and a platform for young people to showcase their talent.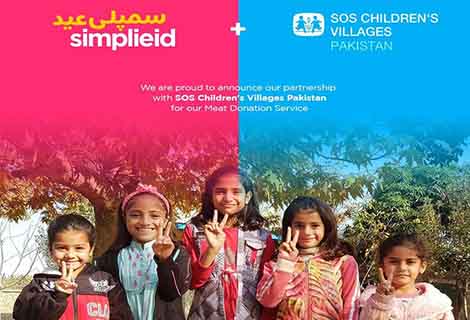 SOS Children's Villages Pakistan Partnered with Simplieid
SOS Children's Villages Pakistan has partnered with SimpliEid to provide meat to the children and families under our care. With SimpliEid meat donation service, your choice of animal will be slaughtered in SimpliEid slaughterhouses and donated to children under our care. We are grateful to SimpliEid for this initiative and hope our donors will generously contribute to our cause with their Eid donations.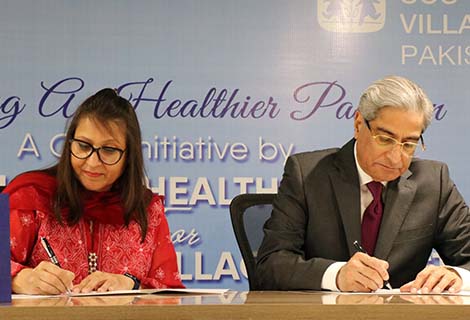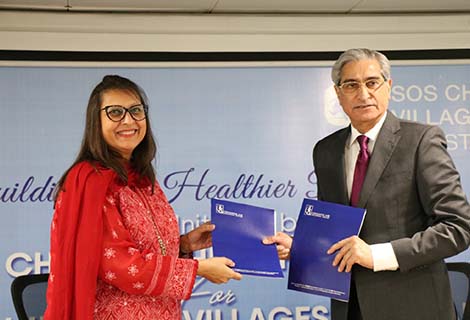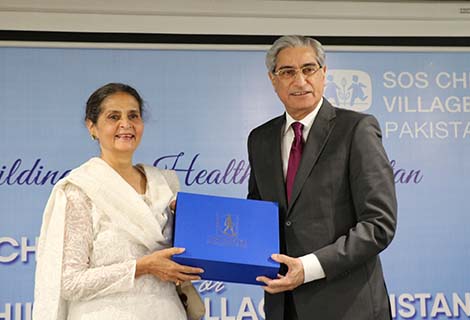 SOS Children's Villages Pakistan has partnered with Chughtai Healthcare
SOS Children's Villages Pakistan has partnered with Chughtai Healthcare to ensure that the children in our facilities access quality diagnostics. Chughtai Healthcare, through its extensive network of Labs and collection centers, will offer free-of-cost testing services annually. An MOU was signed between Ms. Saba Faisal, National Director SOS Children's Villages Pakistan, and Dr. Akhtar Sohail Chughtai, CEO of Chughtai Lab, on 2nd June 2022. We are grateful to the entire team of Chughtai Healthcare for this great initiative and for supporting us in saving the critical cost of child's healthcare.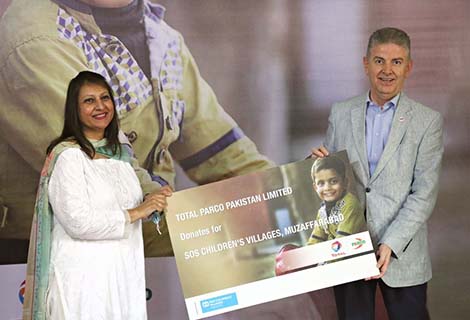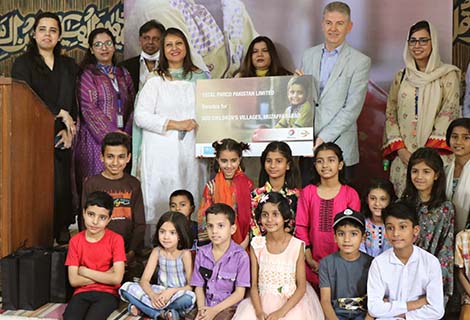 SOS Children's Villages Pakistan has partnered with Total PARCO Pakistan
We are thankful to the entire team of TOTAL PARCO Pakistan, especially the CEO, Mr. Mehmat Celepoglu, for supporting our cause and keeping the dreams alive of hundreds of SOS children. Swipe left to see some of the event's highlights.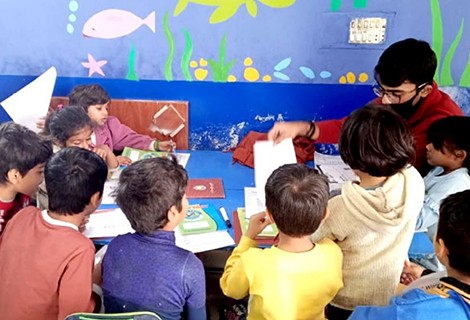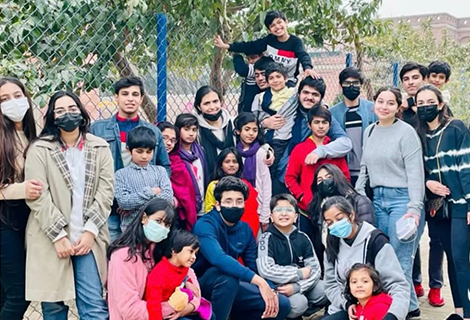 Innosocial Engage SOS Bedian Home Children with Young Volunteers
Innosocial recently joined hands with SOS Villages Pakistan and conducted a week-long volunteer program at SOS Children's Home Bedian. The purpose of the collaboration was to engage children with young volunteers and enhance their knowledge and skillset. The whole program revolved around academics and extra-circular activities. The program was quite informative and engaging for the kids.
We thank the amazing team of Innosocial for extending a helping hand and working with us on volunteering grounds. We truly appreciate your work and efforts in providing education, awareness, and skills to the children and hope that more of us could do the same for the better future of Pakistan.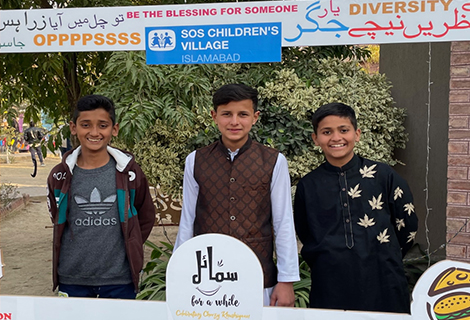 Smile for a While 2022 - SOS Village Islamabad
Ideas Foundation partnered with sixteen brands, including Cheezious Pakistan, and conducted a "Smile for a While 2022" event at SOS Children's Village Islamabad.
The event was full of activities such as live music, mushaira, qawwali, etc. Mr. Hamza Shafqaat, Deputy Commissioner, Islamabad, was invited as a chief guest. The night was full of performances; Majid Ahmad, Arsalan Abbas, Sultan ul Qadria Qawwal, Tehzeeb Hafi, Gumaan Band, and Zahid Bashir gave live performances, which were greatly enjoyed by the audience.
We thank Ideas Foundation, partners, and all the volunteers for making this event a huge success and fulfilling the purpose of "Smile for a While" by bringing smiles to the faces of SOS children and all the people who attended the event.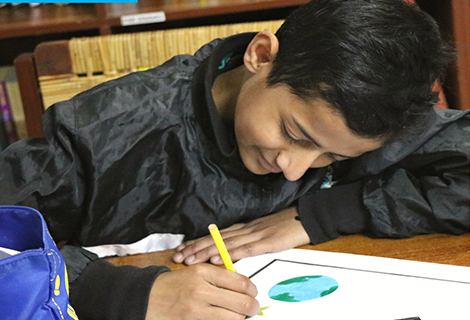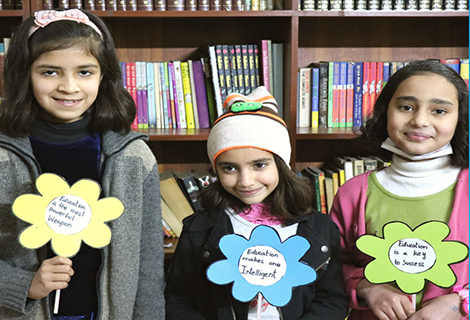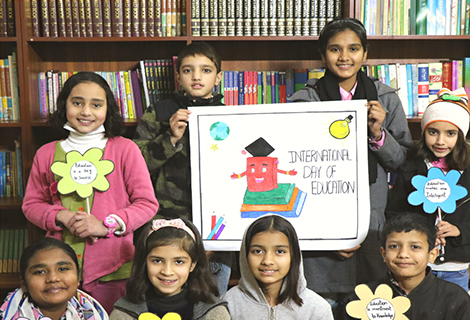 International Day of Education Celebrated - SOS Village Lahore
In December 2018, the United Nations General Assembly proclaimed 24th January as International Day of Education. As of today, many countries including Pakistan have been facing various challenges in the education sector due to the surge of Covid-19. In times like these, it is very difficult to maintain a proper education system for children. However, no matter how hard the circumstances have been, SOS Children's Villages Pakistan has never compromised on a child's education. We have always believed in inclusive, equitable, and quality education for all, whether it's been delivered in conventional form or formal/digital ways.
On the 24th of January, SOS Children Lahore celebrated education day in its full spirit, reminding us that education is the only way forward to a sustainable, inclusive, peaceful, and promising future.